Descripción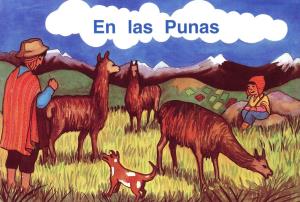 Este libro destaca el modo de vida de una familia en la puna peruana.

It is an ebook from The International Children's Digital Library, a project of the ICDL Foundation in collaboration with the University of Maryland's Human-Computer Interaction Lab.
Autores
Autor Esther Gálvez, Agueda Molina, Juana Huayanay, Carmen Núñez de Cassado, Consuelo Amat y León, Lilly de Cueto
Categorias Lenguage and Literature, Book, Text/Article, Spanish, 6-8 years old, 3-6 years old, 8-10 years old, International Children's Digital Library add
Etiquetas add
Fecha de publicación 15 / 02 / 2019
Licencia The original license is kept.
In the Punas (International Children's Digital Library)